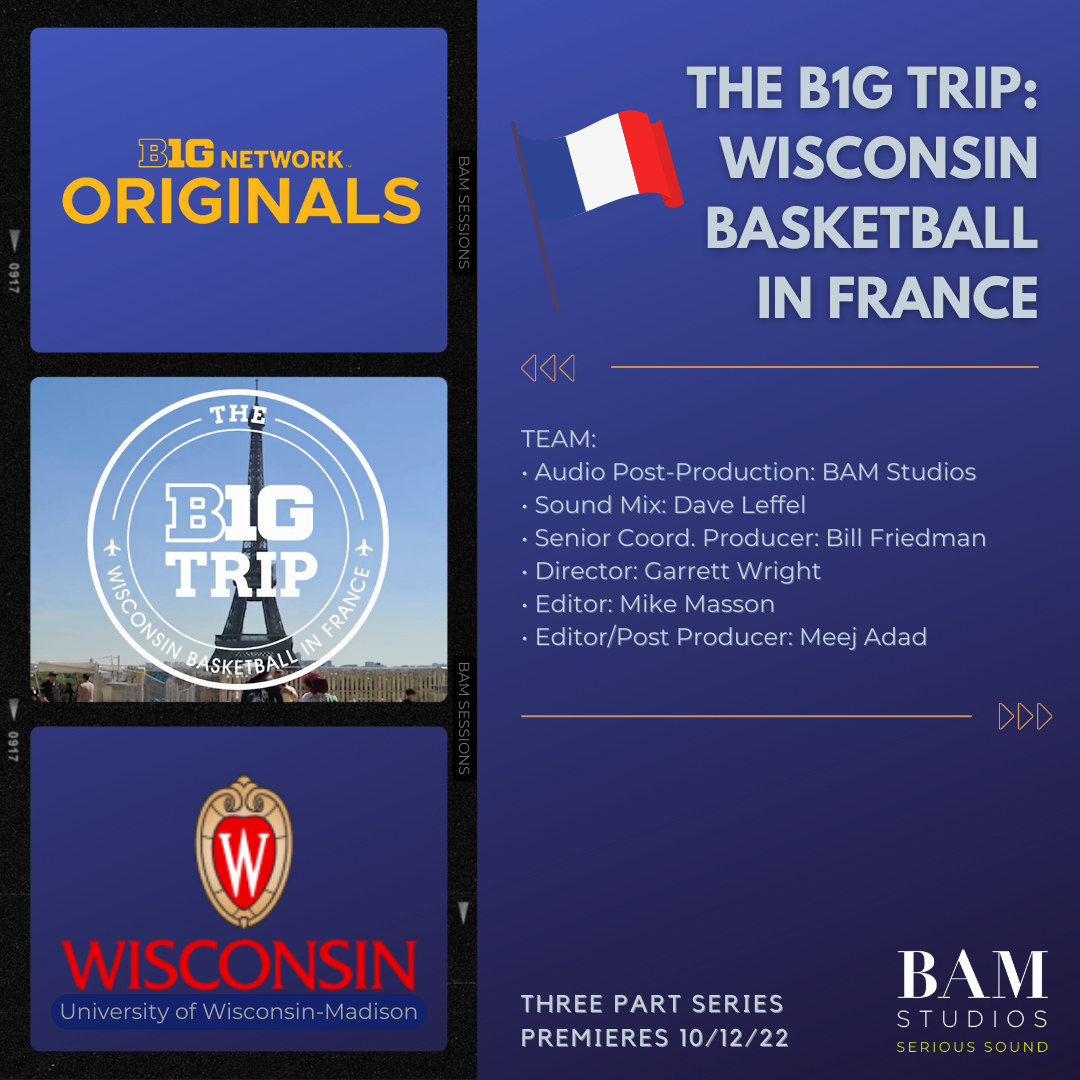 BAM teamed up with the Big Ten Network to handle audio post-production for their new series titled «The B1G Trip: Wisconsin Basketball in France».
The three-part documentary follows the University of Wisconsin-Madison men's basketball team as they traveled to France last summer.
Part One debuts today as Wisconsin head coach Greg Gard and the Badgers basketball team travel to France, where they take in the culture of Paris and visit historic sites in Normandy.
BAM's Dave Leffel mixed the project. For information regarding the series TV schedule visit: https://btn.com/shows/