BAM Studios announces a new Podcast division.
Podcasting (a portmanteau of the words iPod and Broadcasting) has swept the world, giving audiences everywhere a new personalized way to engage with an array of ideas at the touch of our fingers. Podcasts began as a way for people to share their interests in diverse topics, presented in an easily digestible format that can be listened to on your way to work, in the morning for coffee, or as your evening night cap. As podcasts became richer with additions like music, guest appearances, voice over recordings and more, audiences have strongly gravitated towards the new media.
The new division, guided by Emmy®-winning producer/creative director Chris Olsen, is here to help you develop your idea for podcast primetime, from original content development to full production recording, editing, music, and final posting to all your favorite podcast sources. Centered around our recently unveiled state-of-the-art podcast recording studio; «Studio K,» the new custom designed room features a modular mic setup enabling easy plug and play recording for up to four discreet simultaneous in-studio voices. And for those truly adventurous projects, add even more voices to the mix with our easily reconfigurable modular facility! Additionally, we can easily connect clients, guests, and hosts from around the world to any session via Skype Audio/Video, digital Phone Patch, ISDN, SourceConnect, Comrex IP, and IpDTL, building on our state-of-the art TV, film, and commercial capabilities.
BAM Studios has already worked on a wide range of compelling podcasts, including: ACLU's Talking Liberties, Ronan Farrow: To Catch and Kill, Chris Olsen's SHOUTBOX, Callaway Rogue Moments with Bill Macatee, McDonalds The Sauce, and Add Passion and Stir where we provided voiceover recording, music licensing, sound design, editing and mixing… and will soon be joined by BAM's own Bang-Zoom podcast available in 2020. BAM's efforts build on a twenty-year tradition of providing best-in-class audio in the most comfortable and convenient recording environment, to help make any podcast project a dream.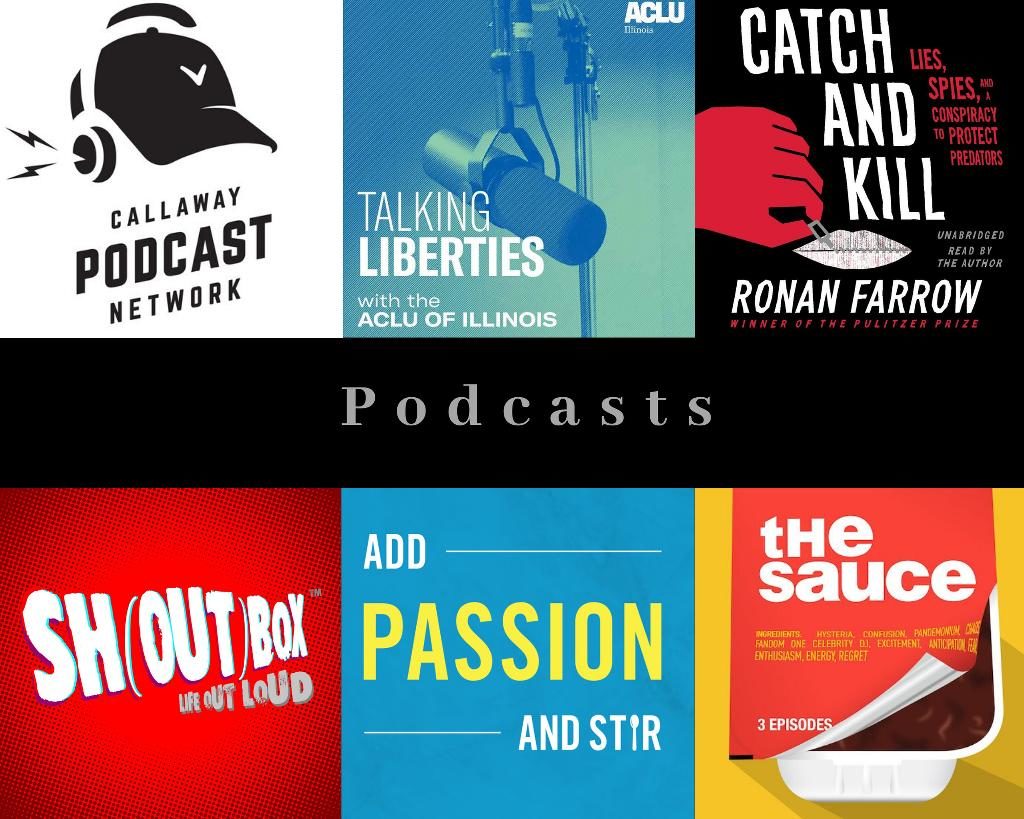 Podcasts are truly a new spin on how we listen to the radio or watch TV, opening up new channels of engagement to audiences around the world. Look to BAM Studios to help you to take on this new and exciting medium.
For more information visit our podcast
webpage
, and to sample some of the many fine podcasts we have worked on, click
here.