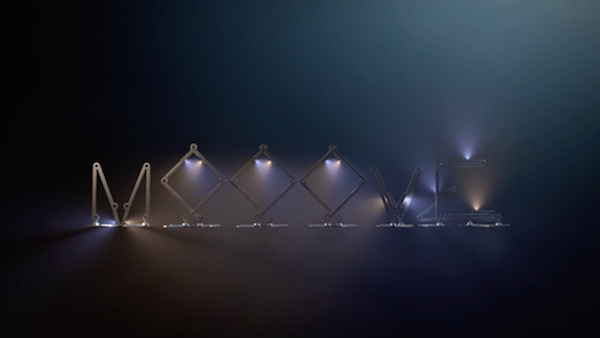 BAM had a great time doing sound design and mixing for a new web video promoting the senses MOOOVE premium lamp!  Engineer Philip von During worked with motion graphics animator and director Roman Kaelin to sound design and mix a new web video for the modern lighting company senses. Philip has done post-production work with Roman on several projects to date; in particular, Philip recently completed sound design and mixing for Kaelin's award-winning short film «Wrapped.» Based out of Switzerland, senses is a manufacturer specializing in high-quality light fixtures that can detect movement in a room.  According to owner Ingo Stenel, senses products «create something entirely new: they interact with people who they serve with their light – and with you.»  The video was created to promote senses' new MOOOVE lamp, a modular and flexible piece that won the Design Plus Best of 2010 award, as well as the IF Concept Award 2011. Running just over a minute, the video depicts the «forging» of MOOOVE units out of mountain rocks, using the power of magnetism and sleek, knife-like design. The promotional video will be shown on the senses website, and can also be seen in the BAM Studios website's «Reels» section.
To watch the video, available on the BAM website, click here: http://bamstudio.wpengine.com/reels/tvspots
If you would like to view some previous work that Philip has also sound designed/mixed with Roman Kaelin, please click on the links below:
"Formic" – (Short) Winner, Lion d'Or for Best Director at Cannes Film Festival 2011
"a.maize" – (Trailer) Promoting FMX in Stuttgart, is played as a pre-film video in movie theaters across Germany.