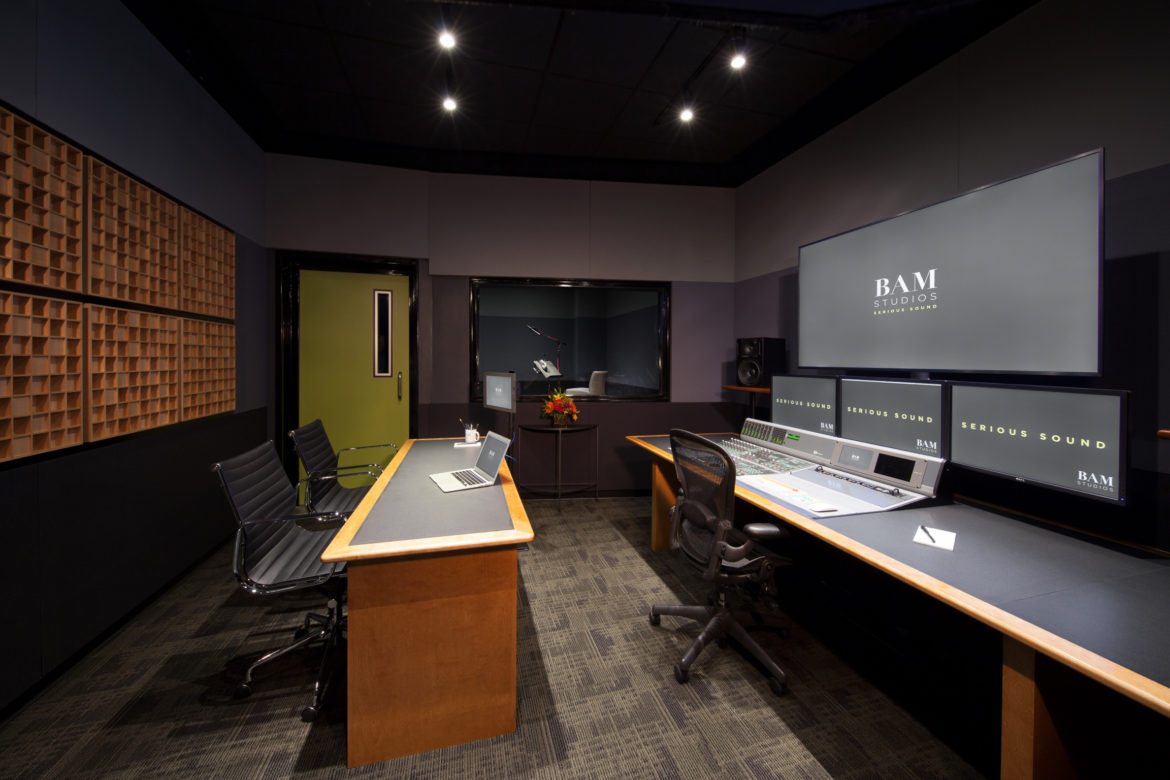 BAM Studios has expanded to Cinespace Chicago Film Studios to launch its fourth ADR stage!
Chicago has seen a meteoric boom in its film and television industry, hustling in nine television shows on Cinespace's lot. To meet the burgeoning demands of the expanding industry, BAM has acquired 1000 sq. ft of space at Cinespace's Center Studio building.
Working on the current Dick Wolf NBC shows under their belt, as well as on several others (including APB and Patriot), the new location works for client convenience and helps with hectic talent schedules. «As ADR needs have found us over the years, we've needed to meet new unexpected challenges head on" says owner Brian Reed. "We are now able to better meet schedule demands and actors availability simply by being here [Cinespace]. And we are thrilled to be in the center of all that is happening for the city."
The Technical Details:
The new stage is acoustically designed and built specifically for ADR projects with the utmost in quality and technical specifications. "Isolation in a building that has so much going on was a concern. We needed to make sure that the new studio would be as acoustically perfect as all 4 of our downtown studios." says Dave Leffel, one of BAM's several Engineers and ADR Supervisors. Threshold Acoustics was enlisted for the acoustic design and buildout over the summer.
"The timetable was quick and we knew we needed to be ready to accommodate the fall schedule" says Reed. The Pro Tools system in the new suite will be identical to BAM's main location to make transitioning between the spaces seamless. All 5 studios between the two locations will be connected via a secure, private data link to help the engineers and mixers work efficiently on all the shows at the same time.
The Location:
The new studio will be located at 16th and Rockwell Ave and will share the 5th floor with 321 Fast Draw, The Exorcist, APB, Empire, Serving Time, and Simon Casting.