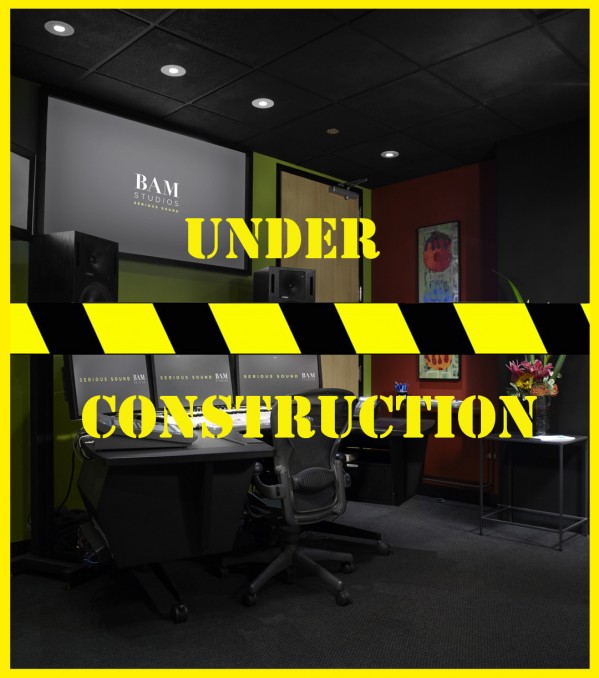 BAM's Studio C is being torn apart and put back together again with the latest upgrades in acoustical design and comfort. The re-designed control room will feature new sound-proof doors, wooden floors, acoustical panels, fabric acoustic diffusers, new custom desks for the equipment and clients, and a newly installed surround system.
It's a major overhaul.
BAM's owner, Brian Reed, said «It was time to upgrade the room. All of our engineers chimed in on the look and feel of the new mix room. We're looking for Studio C to be both sonically impressive and comfortable for both the mix engineers and clients.» The new and improved room will be a huge asset for BAM's workflow and all the projects that come through the facility.  The renovations are expected to be completed by the end of November. New pictures of the studio will be coming soon!