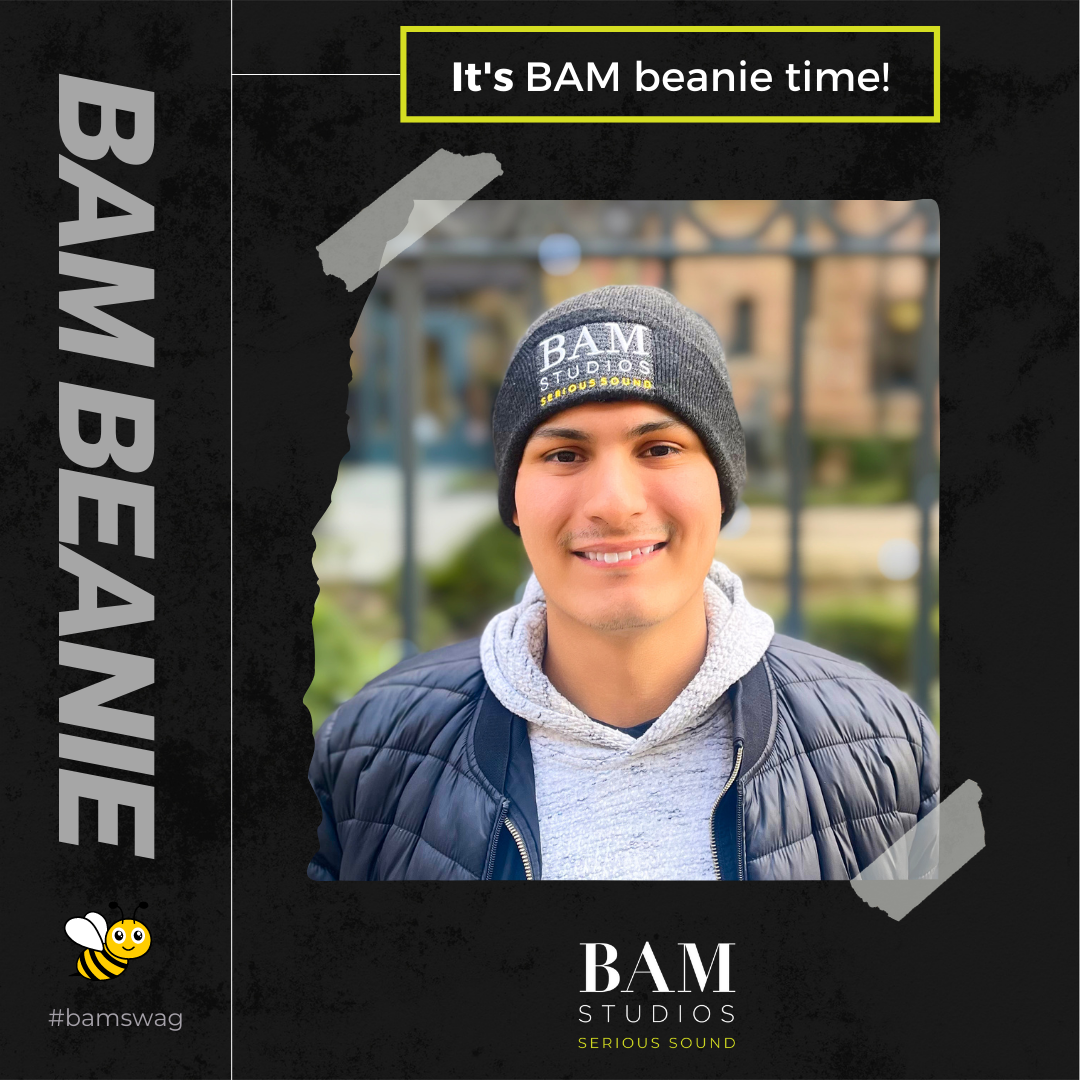 It's BAM beanie time!
The BAM beanie is a popular choice among our swag, thanks to its stylish design and high-quality materials. Whether you're working in a busy office or handling tasks from home, this beanie will keep you warm and comfortable all day long. 🙂
This photo features BAM Audio Assistant Christian Barzallo.