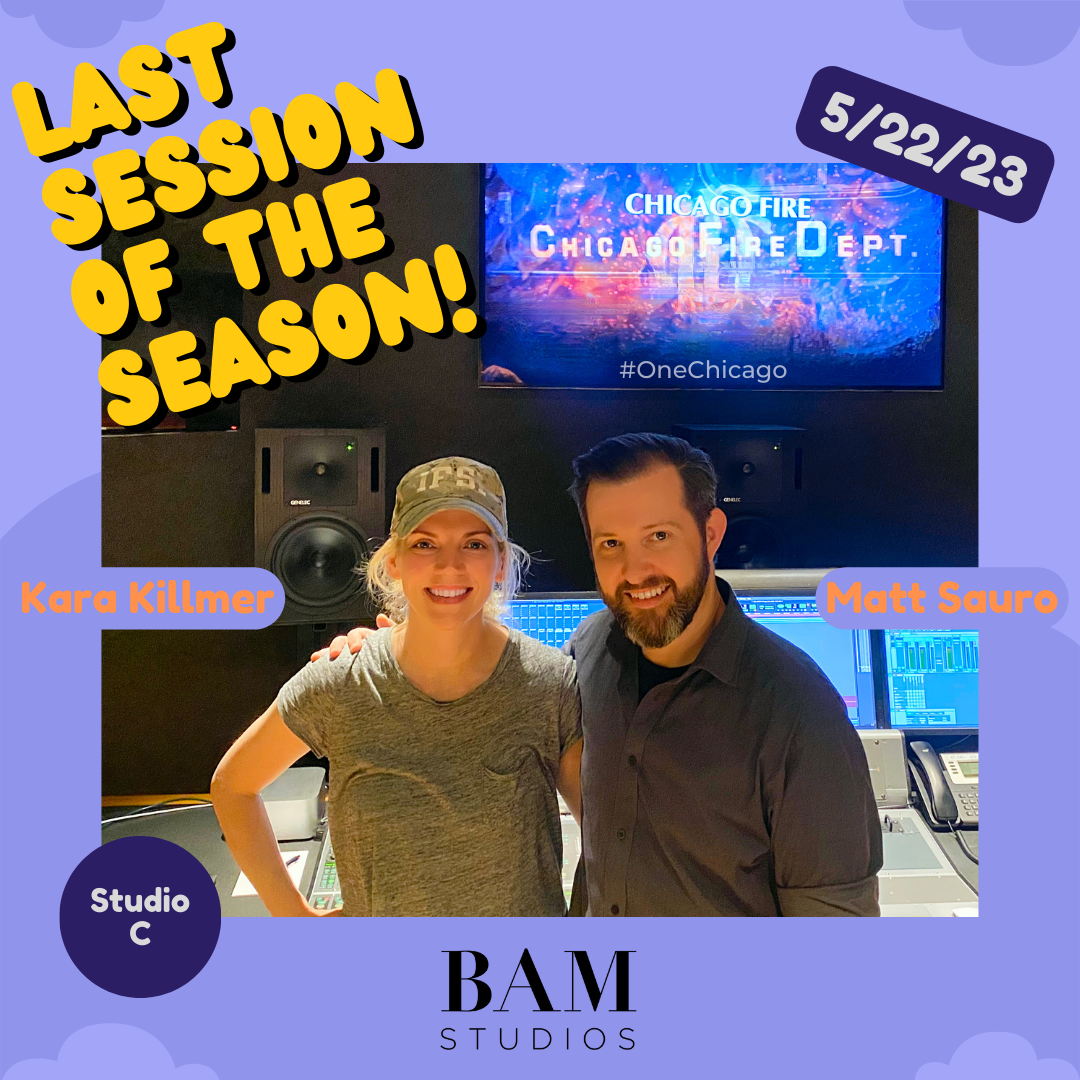 Congratulations to «Chicago Fire» actress Kara Killmer and BAM ADR Supervisor Matt Sauro on the season's final ADR session!  It was the last of the three «One Chicago» shows to finish recording.
Kara, who plays Sylvie Brett on Chicago Fire, is a fan favorite on the show and a delight to work with. Also, thank you for bringing along your special guest.  😉 ❤️
For those in the new:
• One Chicago is a group of interconnected television shows that revolve around the first responders of Chicago. This includes Chicago Fire, Chicago PD, and Chicago Med.
• ADR (Automated Dialogue Replacement) is a process that involves re-recording dialogue in a studio to improve sound quality… amongst other reasons.
• We can't wait to see what the upcoming One Chicago season has in store for us!