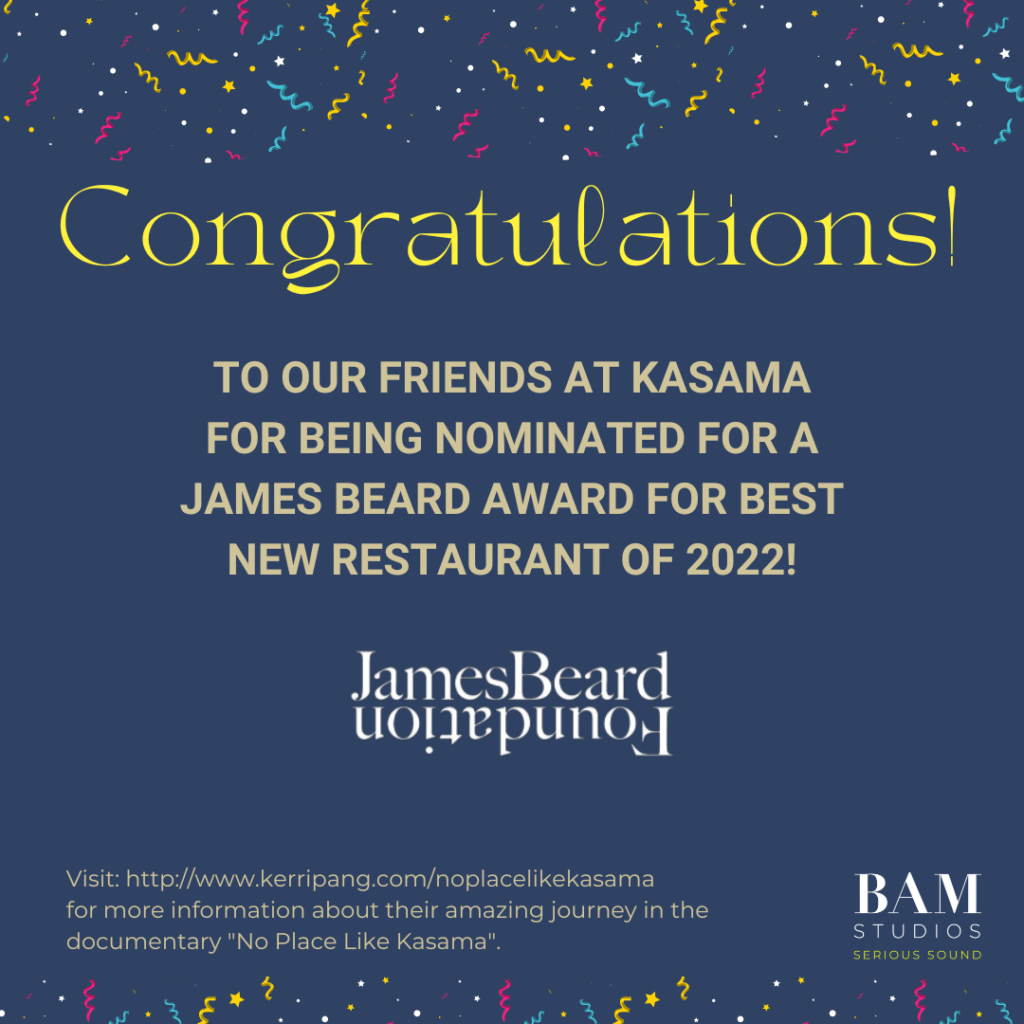 Congratulations to our friends at Kasama, Chicago for being nominated for a James Beard Award for Best New Restaurant of 2022!
And check out the their amazing journey in the film «No Place Like Kasama». The short documentary follows chefs Genie Kwon and Tim Flores as they realize their lifelong dream of opening the restaurant in Chicago during the pandemic.
BAM's sound team, headed up by mixer Sidney Jones, was honored to handle the audio post-production for the film back in 2021.
Visit http://www.kerripang.com/noplacelikekasama for more information.