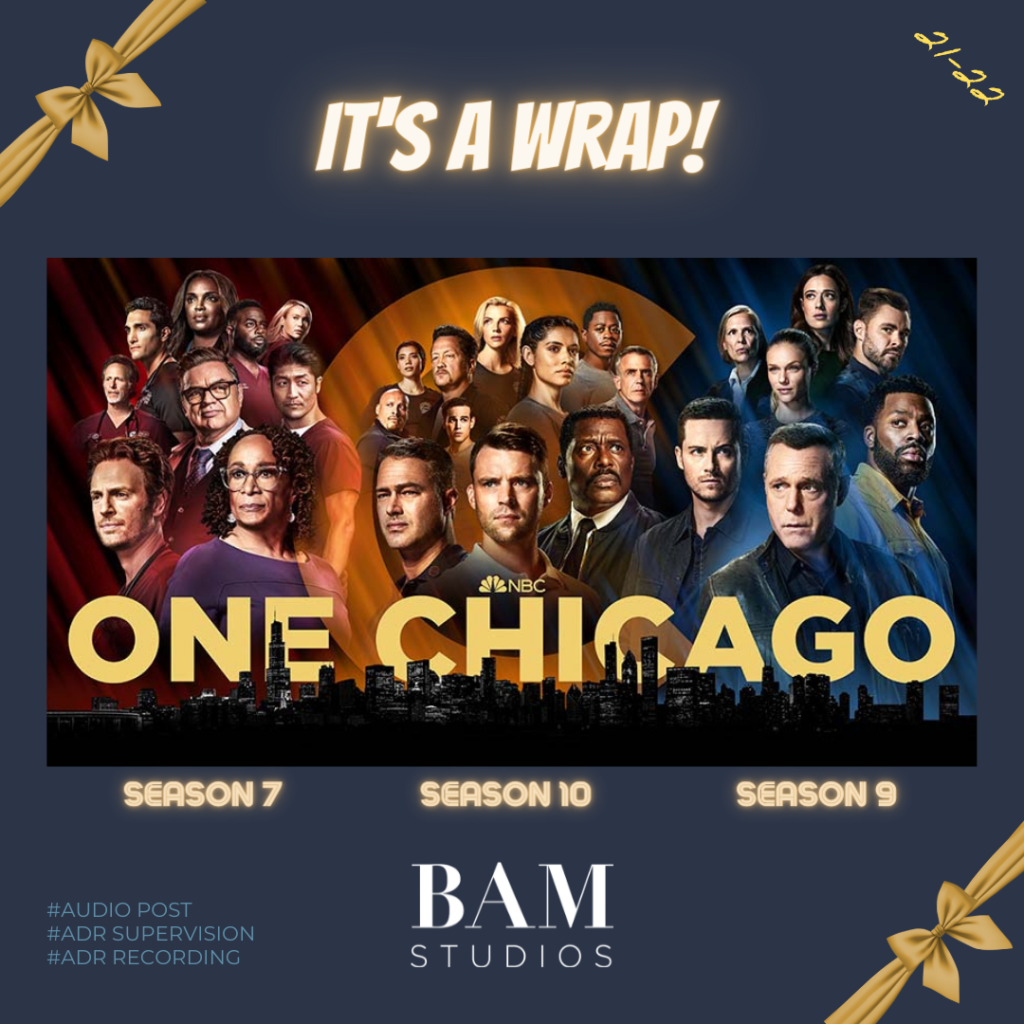 One Chicago Audio Post wraps today!
Chicago Fire (S10), Chicago PD (S9), and Chicago Med (S7) led to over 800 sessions at BAM for ADR!
Thanks to all our friends at Wolf Films, NBC/Universal, Cinespace Film Studios and of course, all the wonderful actors for making it such an incredible and fun season! Can't wait to see everyone back in the fall!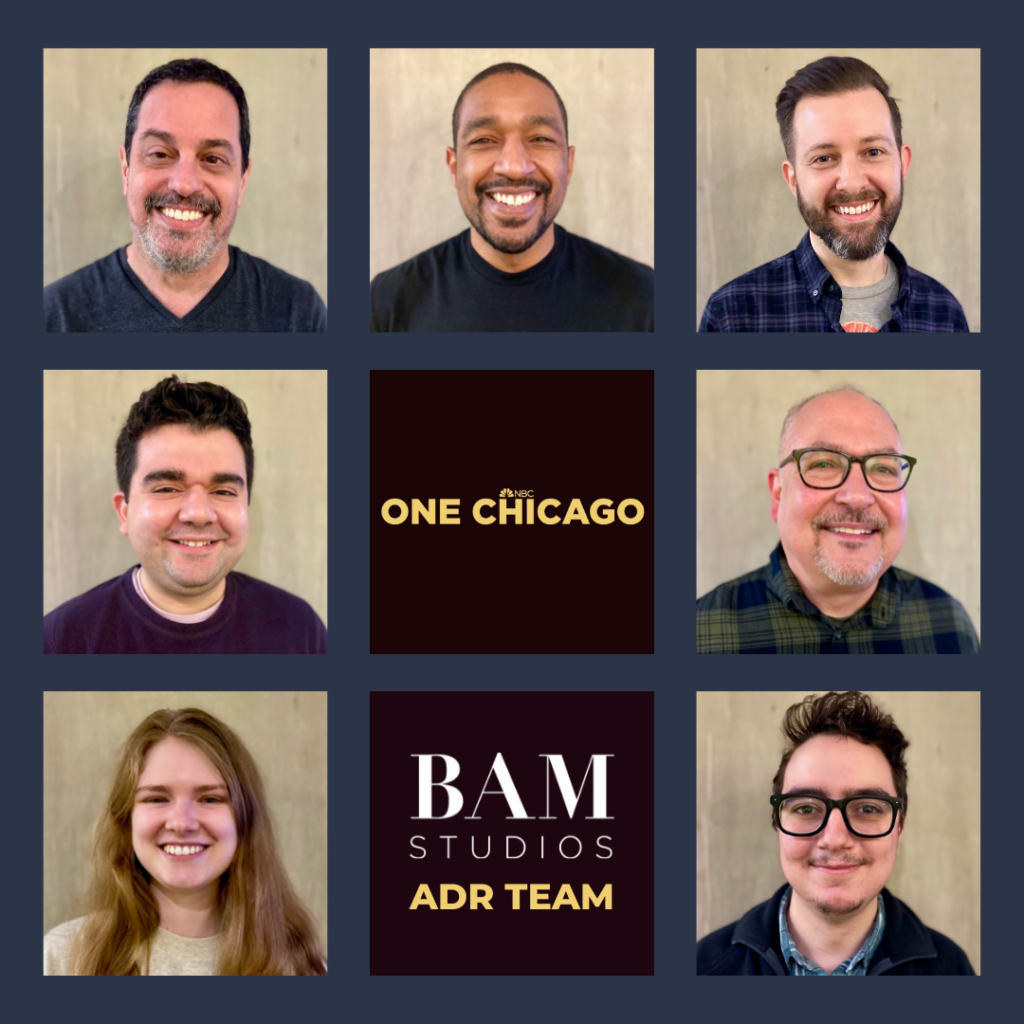 Clockwise from upper left: Dave Leffel, Sidney Jones, Matt Sauro, Michael DeAngelis, Aaron Hill, Sedona Lamarre, and last but not least .. Alex Vaca!