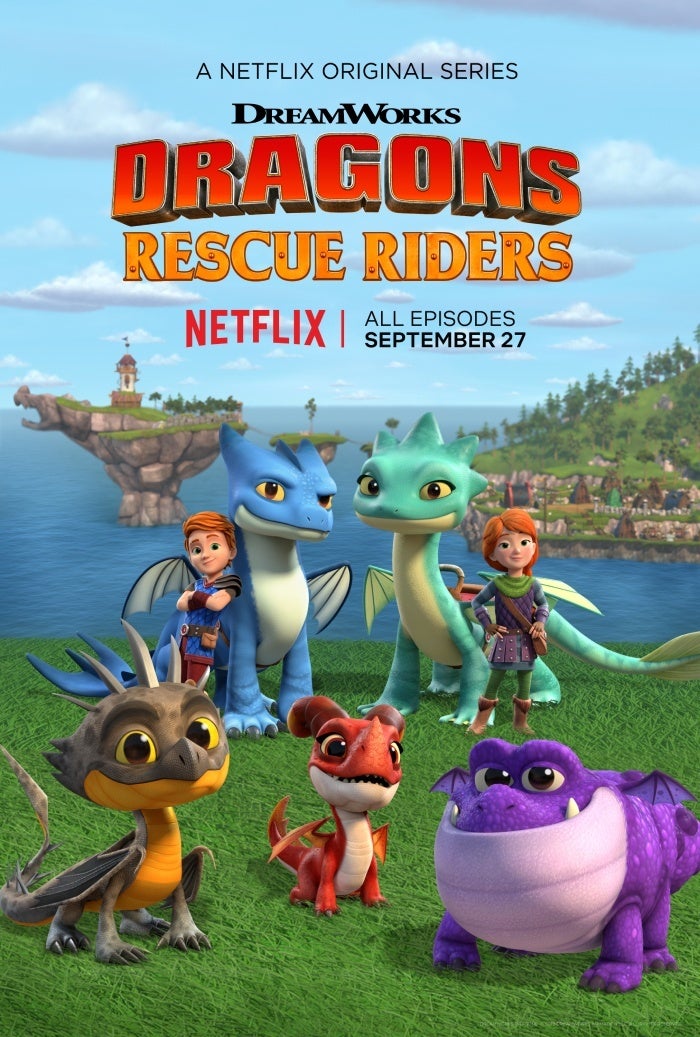 The success of the How to Train Your Dragon steady climbs as the franchise continues with a lighthearted family animated series Dragon Rescue Riders on Netflix! With the premiere on Friday September 27, 2019; the show follows twins Dak and Leila who were raised by dragons as they set out with their squadron of 5 dragons to help rescue other dragons and the people of Huttsgalor.
BAM's audio team Philip von During and Dave Leffel   recorded ADR and VO for actor and writer Brad Grusnick. Brad plays Magnus Finke, the hoity-toity failed inventor who's tries to shame the rescue riders and have them exiled from Huttsgalor.
Binge watch the series on Netflix now! Here's the slaying trailer below.
Check out our past VO work on animated series https://bit.ly/2p7xEdx