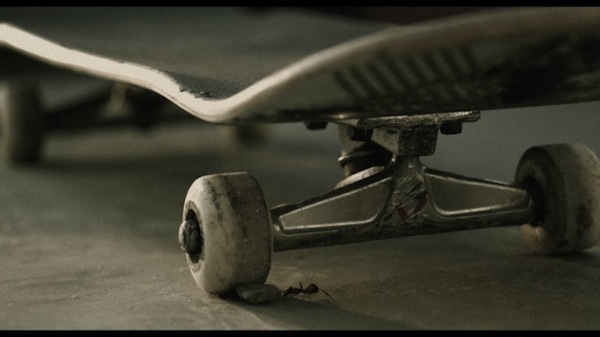 Earlier this year BAM Studio's up and coming engineer Philip von During sound designed and mixed the short film "Formic".  The idea for the short was created by Roman Kaelin and Florian Wittmann of Switzerland of whom also directed, animated and created the visual effects.  They originally started the short as a film school project, but after winning the Film Academie of Baden-Wurtenberg Germany's best film of the year, it was picked up by Cannes Lions 2009 international Film Festival (http://www.canneslions.com/) as part of the Saatchi & Saatchi's 2009 New Directors Showcase.  The showcase was created to reward and promote new up and coming film makers.  "Formic" is about the adventure of a little Ant who's life is threatened by a skater trying new tricks using the ants home, a skate park, as his practice area.
Philip worked from BAM in Chicago while Roman was in Germany rendering all the CGI.  They used FTP and Skype services to transfer files and share comments throughout the project.
To read more visit Shoot Magazines article: http://www.shootonline.com/go/news-view.rs-web2-1334778-1245875439-2.Longevity-Beyond-The-Event-Marks-19th-Saatchi-New-Directors-Showcase.html.