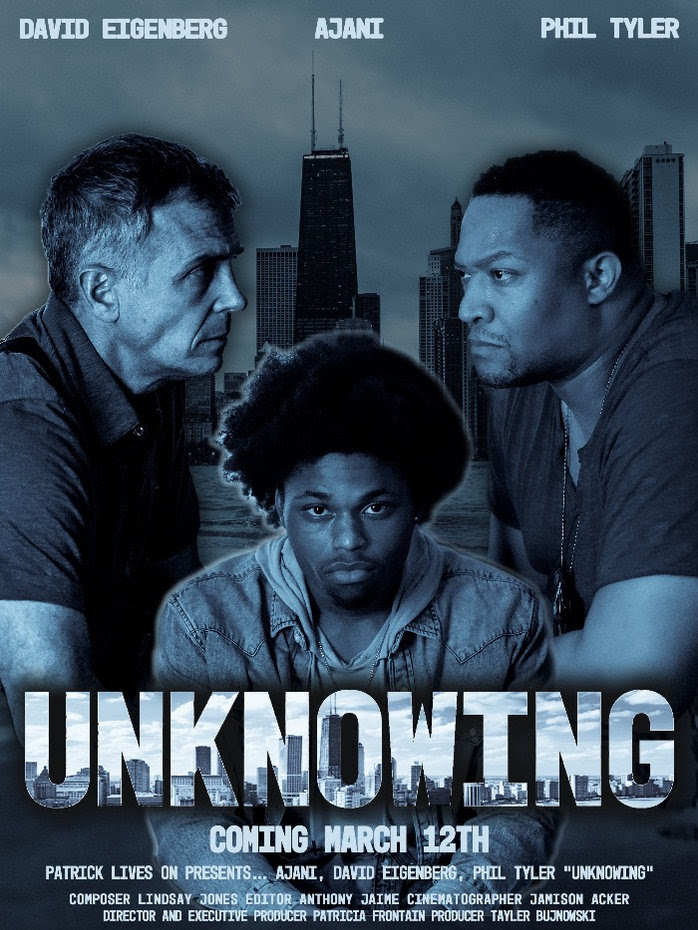 BAM's new film project "Unknowing" premieres this weekend! The short film is the latest from Producer/Director Patricia Frontain and tells the story of a gang's manipulation of a young boy's mind and exposure to gang violence.
The film features well known actors David Eigenberg, Phil Tyler and Aj "Ajani" Carr. BAM handled all audio post production including: Sound Design, Foley, Dialog, ADR, and final Sound Mix headed up by Alex Vaca.
Join us at the 5th Annual Patrick Lives On Film Showcase for the premiere Saturday, March 12, 2022 at Resolution Digital Studios Chicago.