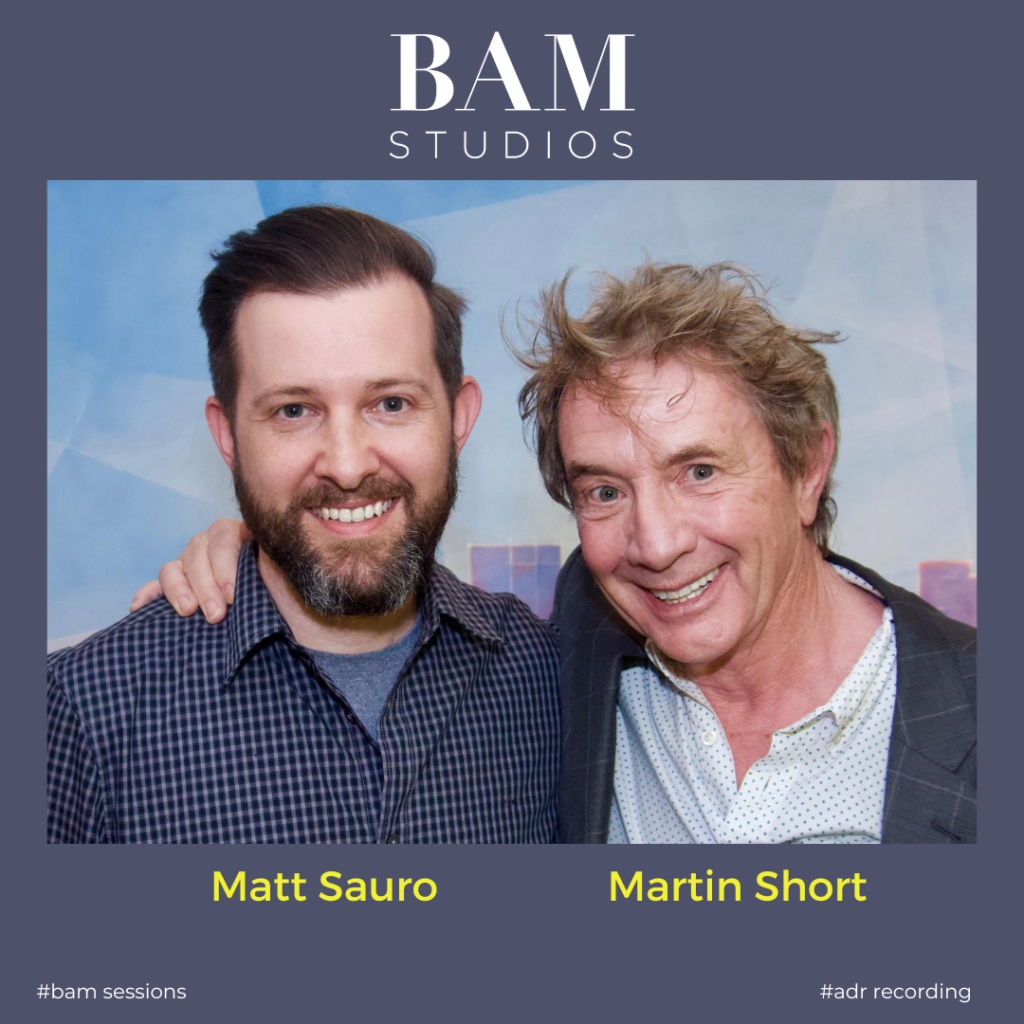 Martin Short, actor, comedian, singer, songwriter, and all-around genius, was at BAM last month recording ADR for a major television project!
Martin created the unforgettable characters Ed Grimley and Jiminy Glick. He has appeared in countless iconic performances on stage, movie, and television, been on SCTV and SNL, won numerous Emmy and Tony awards, and been nominated for every award imaginable.
He is simply… a legend!
Picture here with BAM's Matt Sauro.