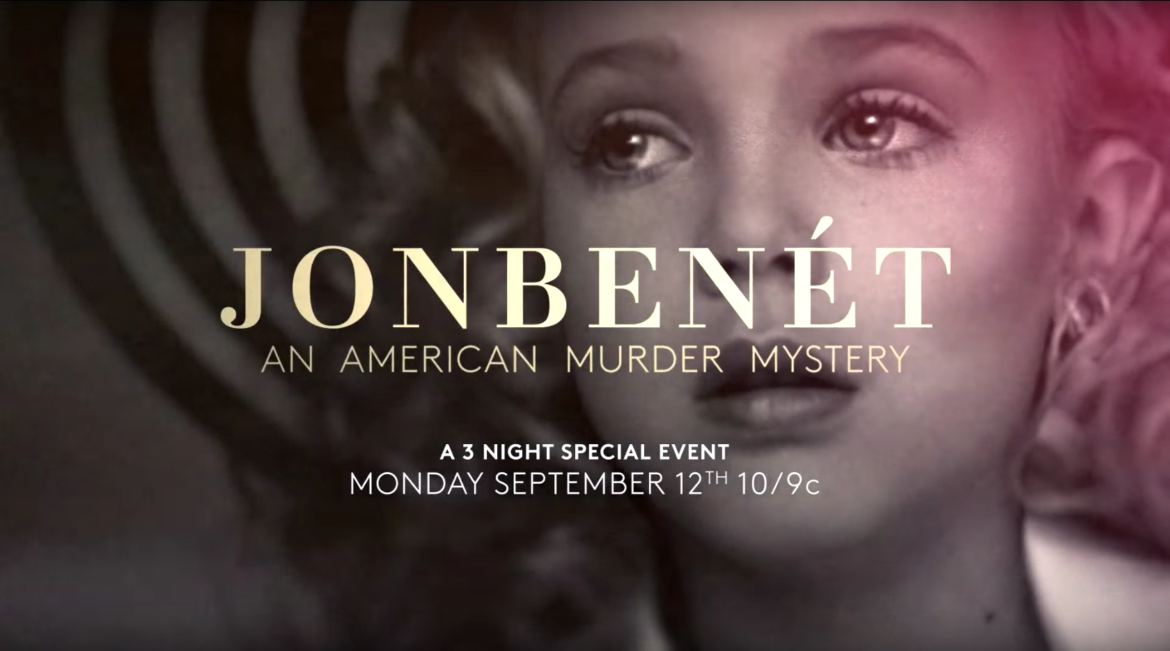 BAM Studios worked with Jupiter Entertainment on Discovery ID's «JonBenét: An American Murder Mystery». BAM's Dave Leffel recorded Voice Over for the three part docu-series. The series is premiering two decades after the infamous murder first occurred in 1996. It focuses on the case behind the murder of six year old JonBenét Ramsey. Ramsey was a child beauty queen who was found dead in her family home in Colorado. The crime drew a lot of press when Ramsey's parents became prime suspects and the investigation became muddled.
The three night special event follows experts «as they reexamine the evidence of one of the most baffling and infuriating cold-cases of all time, using the latest technology, insights from specialists who have studied the case for more than two decades, and interviews with new and old key players.» The series will premiere tonight on Investigation Discovery at 10/9c. The following episodes will also air on the 13th and 14th of September!
Check out the trailer here!
For more information on «JonBenét: An American Murder Mystery», go to: http://www.investigationdiscovery.com/tv-shows/jonbenet-an-american-murder-mystery/
Check out more of BAM's ADR and Voice recording projects here! : http://www.bamstudios.com/clients/