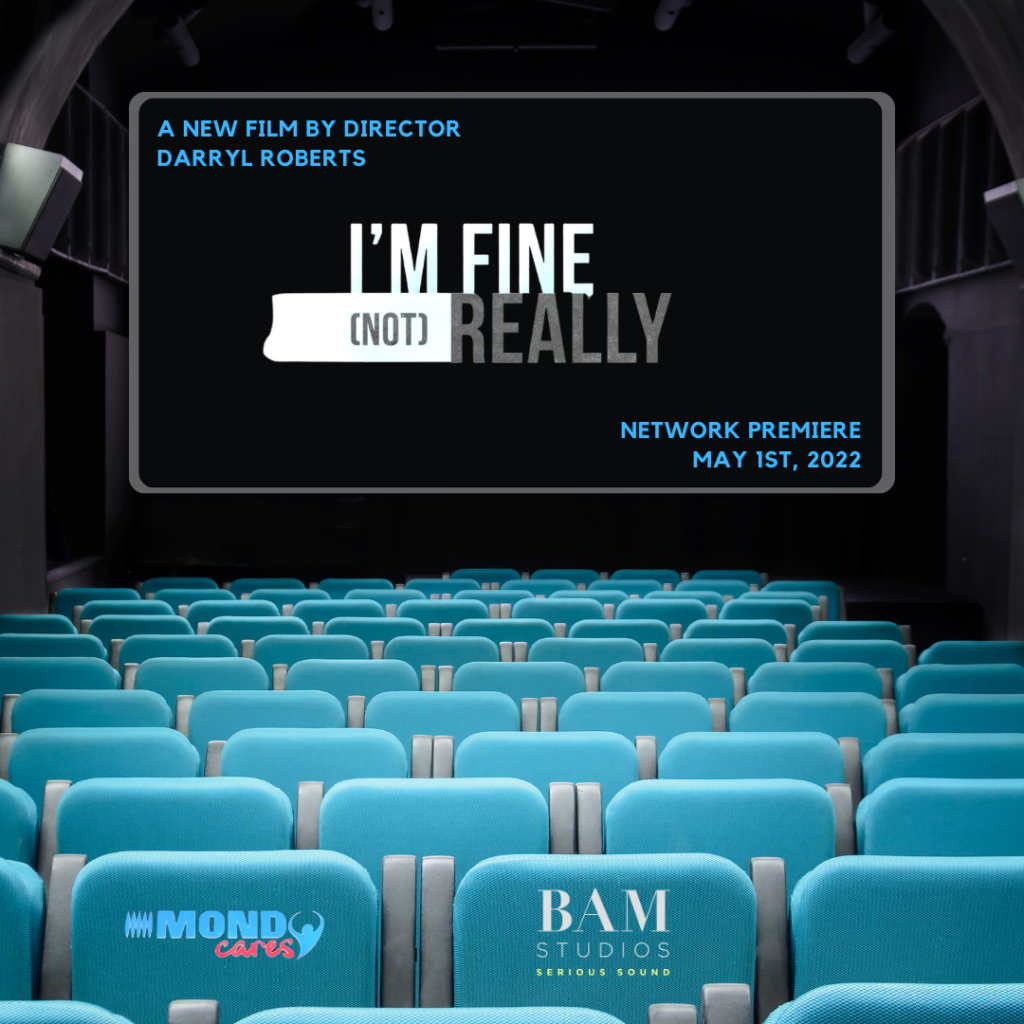 Darryl Roberts groundbreaking new film "I'm fine, (Not) Really" film premieres this Sunday night!
The documentary is a conversation with some of the world's best athletes as they explore and reclaim the concept of what "fine" is, as well as how they can challenge themselves to overcome anxiety and find the best mental health and success strategies.
Mondo Cares produced the film, and Sidney Jones of BAM handled the Sound Design and Mix.
The hour long program is set to air May 1st on network TV. For air dates and listings in your area visit: https://imfinenotreally.com/stations
Check out the trailer at: https://imfinenotreally.com