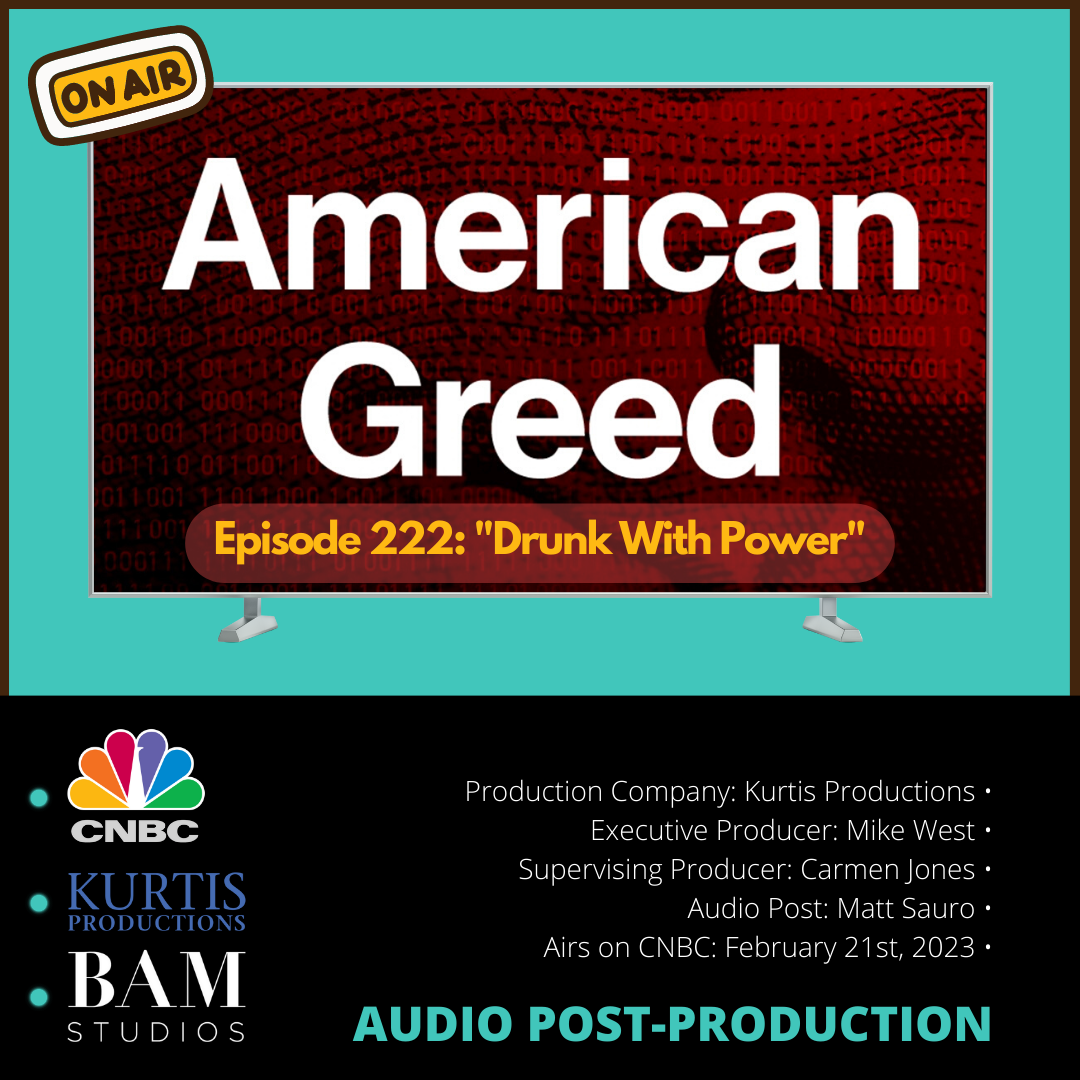 BAM handled audio post-production for tonight's episode of American Greed, "Drunk With Power," on CNBC.
In this episode of American Greed, you'll get an inside story at how Jamie Balagia, a successful defense attorney in Texas, ended up in prison for pulling a cunning fraud with an international drug cartel.
The show was sound designed and mixed by BAM's Matt Sauro, produced by Chicago's own Kurtis Productions and narrated by legendary actor Stacy Keach.
Watch the episode tonight Tuesday, February 21st at 9pm CT, 10pm ET on CNBC.