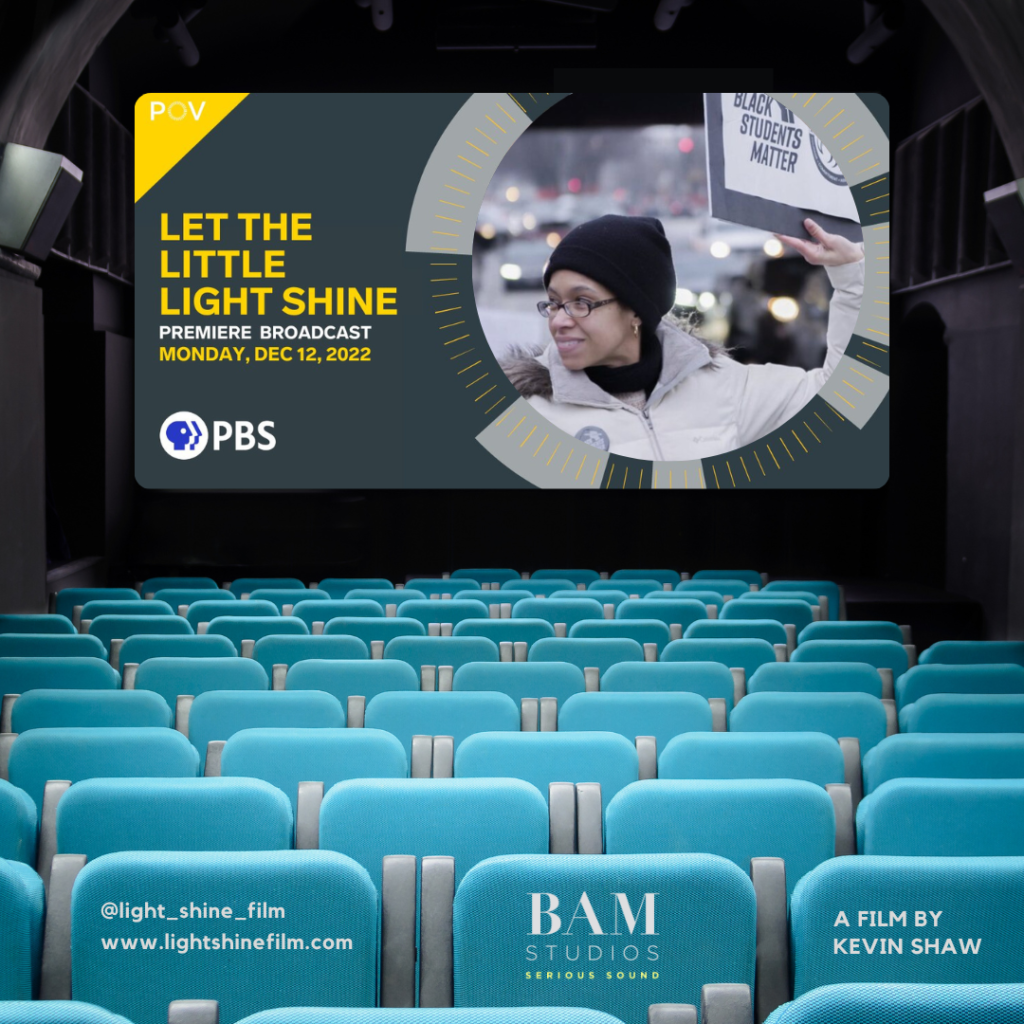 Tonight is the broadcast premiere of Kevin Shaw's film "Let the Little Light Shine" on PBS!
BAM's sound team handled the audio post-production for Kevin's 90 minute documentary film earlier this year. Matt Sauro was in charge of both the theatrical and PBS broadcast mixes.
Don't miss the broadcast premiere of POV's @LightShineDoc, 12/12 at 10pm on @PBS (check local listings).
Director & Producer: Kevin Shaw
Producer: Rachel Dickson
Executive Producer: Steve James
Audio Post-Production: BAM Studios
Sound Mix: Matt Sauro