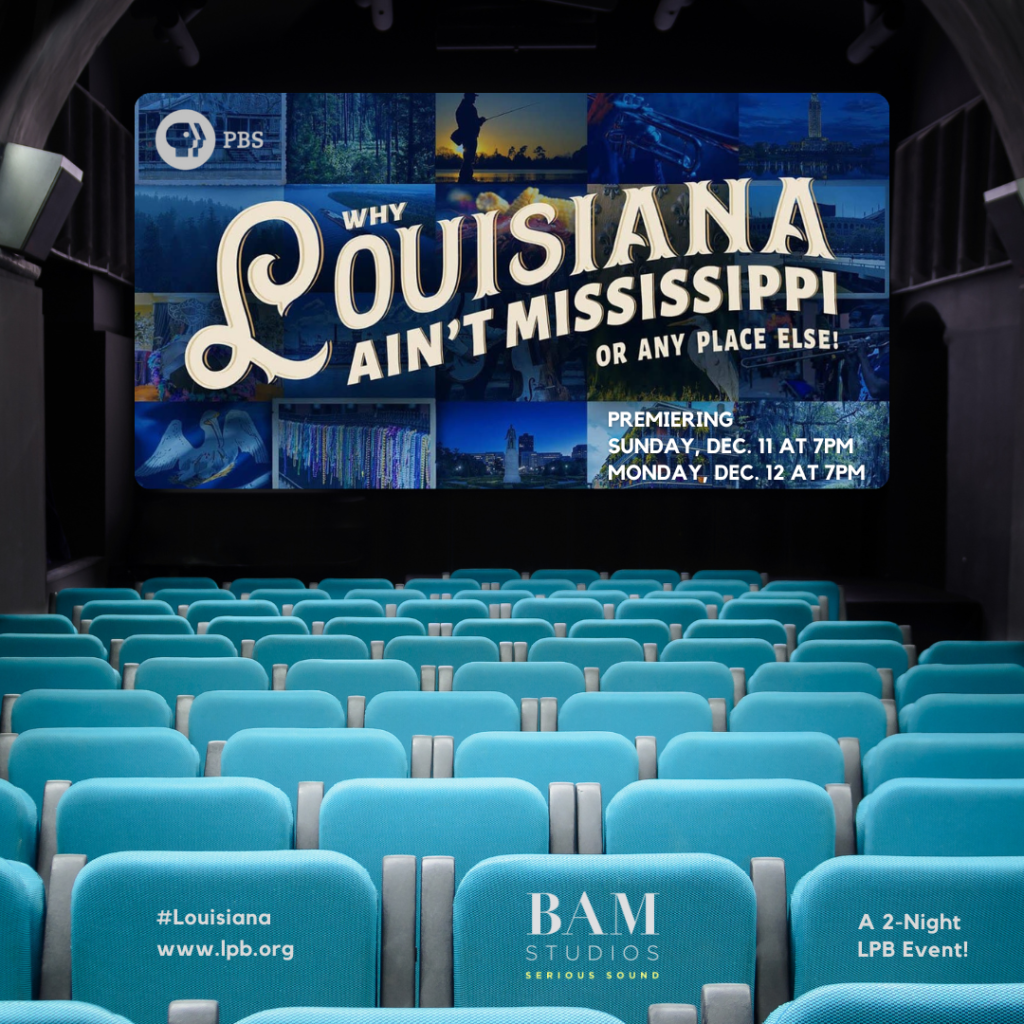 PBS's new two-part documentary, "Why Louisiana Ain't Mississippi… or Any Place Else!" premiered last night!
The exciting new documentary from Louisiana Public Broadcasting takes you from one end of our state to the other to show you all of the ways Louisiana is a jewel, not just to those of us that live here, but to the entire world. Host Jay Dardenne explores all the ways that Louisiana is just a little bit different than anywhere else… and more importantly…learn why!
BAM's Dave Leffel worked round-the-clock the last couple weeks on sound design and mixing the 2-part, 4-hour program.
The program premiered yesterday, Sunday, December 11, and part two airs tonight, Monday, December 12, at 7 p.m! whylouisiana.lpb.org