The versatile actor Marton Csokas dropped into BAM this past week to record ADR for season 2 of AMC's hit show, "Into the Badlands"! This AMC series is about a brave warrior and a male adolescent who search for enlightenment in a ruthless territory controlled by feudal barons. This action/adventure drama showcases a wide variety of martial arts choreography and a diverse cast.
He plays the role of Quinn in "Into the Badlands".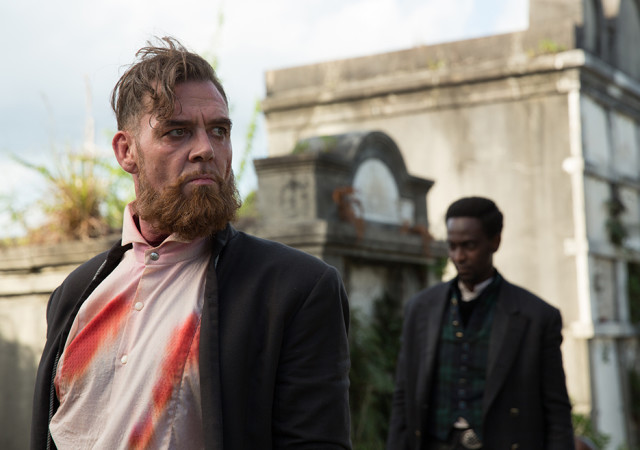 Besides acting as Quinn, Marton is also known for playing Celeborn in the Lord of the Rings series, Borias in Xena:Warrior Princess series, Yorgi in xXx, and recently starred in the critically acclaimed film Loving.
"Into the Badlands" Season 2 is set to premiere on March 19, 2017 on AMC!
Check out other awesome flicks Marton Csokas has acted in here: http://www.imdb.com/name/nm0190744/
For more information on "Into the Badlands" go to : http://www.amc.com/shows/into-the-badlands