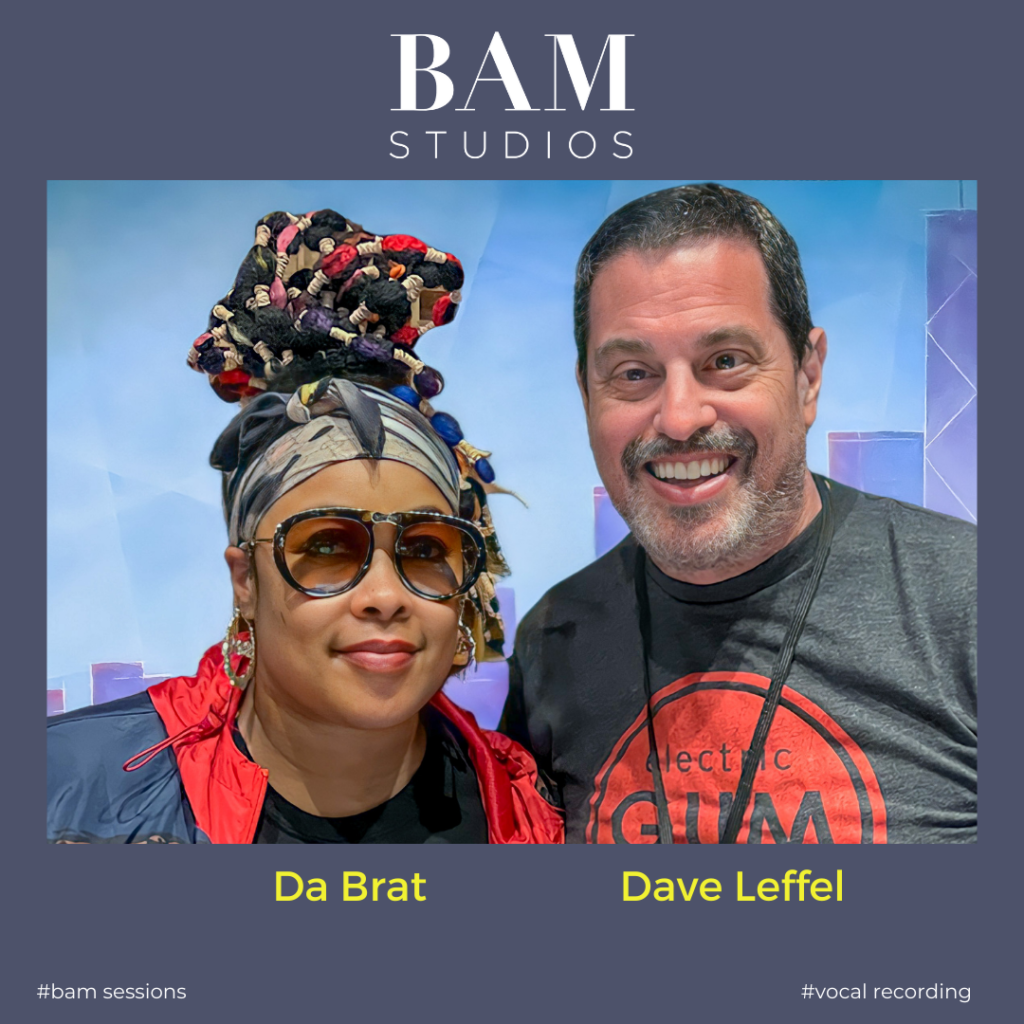 Rapper and actress Da Brat was recently at BAM recording vocals for an upcoming TV project.
She became the first female solo rap act to achieve platinum status when Funkdafied, her debut album, sold one million copies in 1994.
She has received three Billboard Awards, as well as numerous Grammy and BET Award nominations.
Shown here with BAM's recording engineer Dave Leffel.