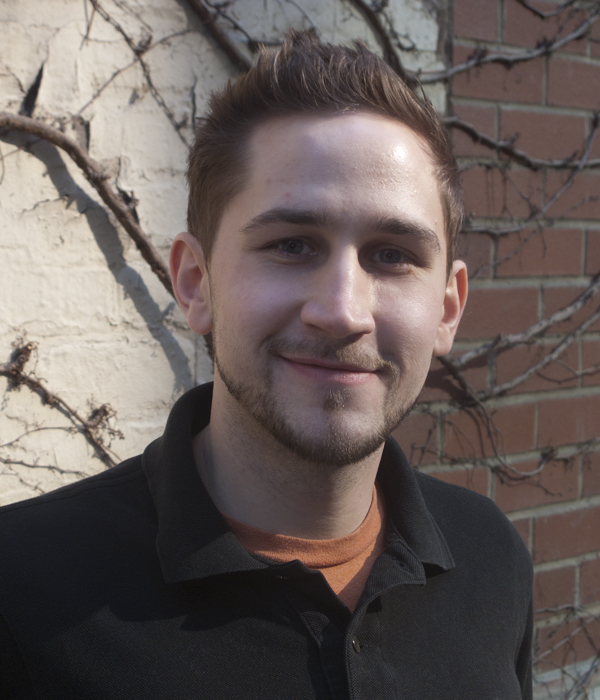 ECU: Johnathon Karcz
Birth Date: August of 1982
Grew up in: South Side of Chicago
Years in the business: Soon to be my 9th year, amazing how time flies.
Presently working on: Multitasking.
What my parents wanted me to do for a living: They always wanted me to do something I was interested in, fun and creative.  Easier to answer what my parents DIDN'T want me to do for a living.  My dad had a small list of jobs he wanted me to steer clear of.

I realized I wanted to be in this business when:  It was either late grammar or early high school when my friends and I were using multiple VHS decks and audio cassette recorders to edit together skateboarding videos that we shot.  Even then, I knew there was a better way, and was determined to find out how it was done.
If I were not in the industry, I would be: Probably working as an IT professional of some sort.  Im a computer nerd at heart.
If I were a superhero, my nemesis would be: Magneto, I assume, he would mess up all my hard drives!
My big break was: Meeting Brian Reed, right as he was creating BAM Studios, and needed an assistant.  The rest is history…
Who I admire most in the business: David Shih.  Great Creative Director, but also just a really great guy.
The person I'd most like to have lunch with (living or dead): Probably, Warren Buffet.
What people around the office say about me: Good things, of course.  At least, to my face…
The worst job I worked on: No need to name names, but lets just say that if the talent didn't have to leave for another session, I think we would have done more than the 328 VO takes.  Oh, did I mention that was only for a 30 second spot?  True story.
The best thing about working between the coasts: Chicago.  This city is great!
One thing I would change about this business: Can we all just go home at 5:00pm one day?  Seriously.
My favorite website is: instructables.com.  Now go build something…
If I'm stuck on a desert island, I won't be able to live without:  "Surviving on a Desert Island For Dummies", I'd probably die pretty fast without the internet…
What I'd like to be doing in 10 years: Hmm, well lets not start any rumors here, but maybe running BAM:NY, or BAM:LA.  Never know what might happen over the course of 10 years.