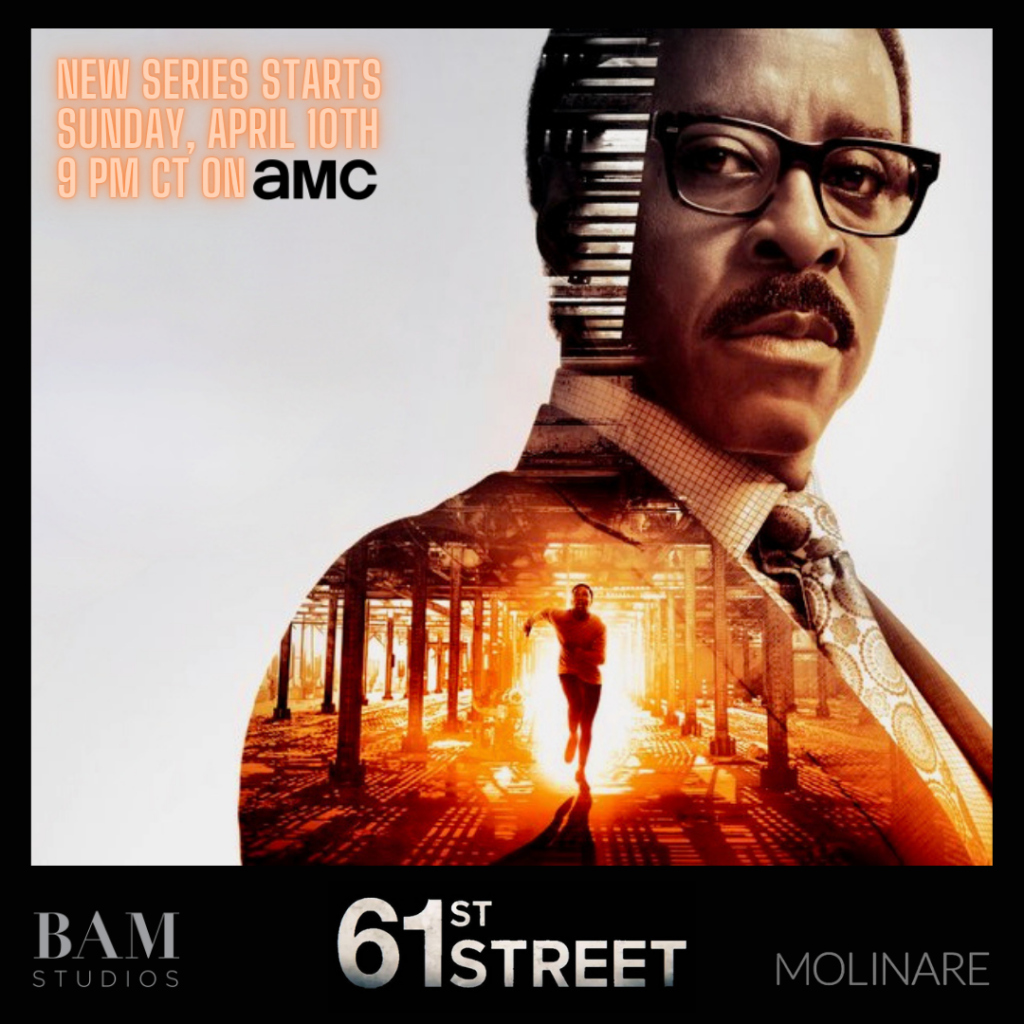 AMC's "61st Street" drama series premieres this weekend! Executive producer Michael B. Jordan and creator Peter Moffat's new show follows Chicago's criminal justice system as they deal with a deadly drug bust.
BAM's talented sound team handled all ADR Recording, ADR Supervision, and the Loop Group recordings in Chicago, while our UK friends at Molinare Post made the show sound impeccable! A big shout out to Filipa Principe & their incredible sound team and Ozlem Siva who made it all happen! And a special thank you to Chicago's Grossman & Jack Talent for loop group casting.
The cast is led by Emmy award-winner Courtney B. Vance and includes Aunjanue Ellis, Mark O'Brien, Holt McCallany, Tosin Cole, Andrene Ward-Hammond, and Bentley Green.
The first episode debuts this Sunday, April 10, at 9pm CT on AMC! A must watch!