Check out this list of Audiobooks that we helped record!


Isn't it the worst when you're wrapped up in a good book and your work alarm rings? You can't read and drive at the same time (granted you can but not in a safe manner). However, you REALLY want to finish this last chapter! Does the nerdy guy steal the kiss from the prom queen? Does the courageous wounded warrior survive till the end? Do we find out how long we need the Lemon Grilled Chicken to cook? In other words, a lot of questions are needed to be answered by finishing the book. The solution? Audiobooks!

Over the past decade, BAM has been recording differing authors for their eye-opening and amusing books. Take a look at the list below!

"Around the Way Girl" by Taraji P. Henson


Looking for some chuckles and encouragement to hustle harder? Look no further than this autobiography! The beloved "Empire" standout and Oscar nominated actress Taraji P. Henson came to BAM to record for her audiobook "Around the Way Girl". This memoir entails her hilarious journey from childhood to stardom, along with her inspirations to make her dreams come true. It was a blast to have her record VO at BAM this past year!

"If It's Not One Thing, It's Your Mother" by Julia Sweeney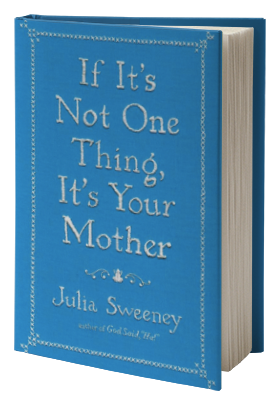 SNL Alumni and actress Julia Sweeney came into BAM not only to record for "Monster's University", but also for her own audiobook of her memoir "If It's Not One Thing, It's Your Mother". This memoir entails Julia's parenting lifestyle in all its joys and sorrows. Definitely a must read for those entering the gates of parenthood themselves!

"The New Adventures of Mickey Spillane's Mike Hammer: Vol. 2 The Little Death" by Mickey Spillane


Audio Engineer Matt Sauro sound designed and mixed this audiobook "The New Adventures of Mickey Spillane's Mike Hammer, Vol. 2: The Little Death" by Mickey Spillane. Matt's work on this audiobook led to a prestigious Audie Award in 2009 for the realistic and comprehensive sound design. Not only that, but it features the voice of Stacy Keach! How can you NOT listen to this audiobook!?

Feeling inspired and want to create your own audiobook? Let BAM help you produce it! With a dedicated audio team and 5 state-of-the-art sound studios we're ready to record your audiobook! Click on this link to contact us now.

Keep up with the news at BAM here: https://www.bamstudios.com/news/