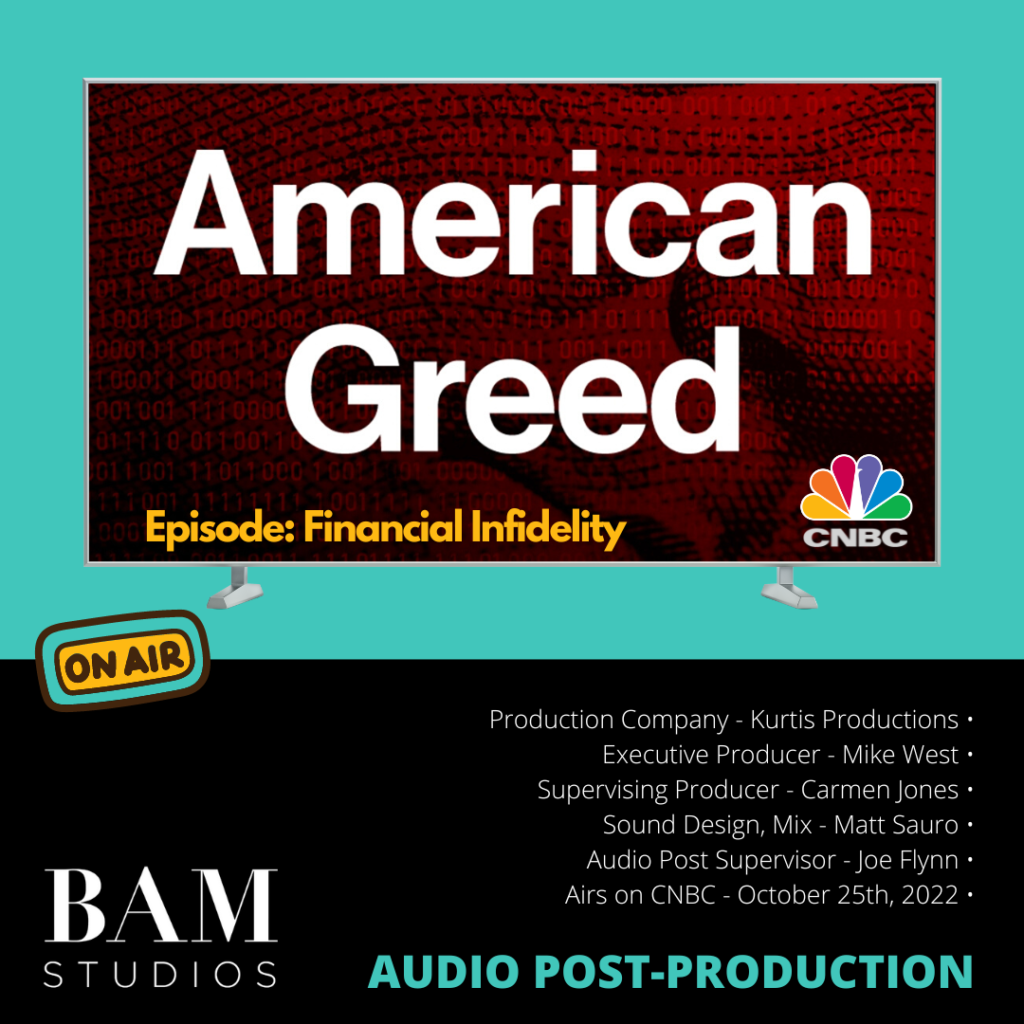 BAM handled audio post-production for tonight's episode of CNBC's American Greed, "Financial Infidelity."
American Greed is a documentary television series on CNBC. The series focuses on cases of Ponzi schemes, embezzlement and other white collar crimes.
In this episode, actor Jenifer Lewis opens up about her relationship with Antonio Wilson, aka "Sound Designer" Brice Carrington, and how it went from a storybook romance to a nightmare.
The show was Sound Designed and Mixed by BAM's Matt Sauro, produced by Chicago's own Kurtis Productions and narrated by legendary actor Stacy Keach.
Watch the episode tonight Tuesday, October 25 at 9pm CT, 10pm ET on CNBC.