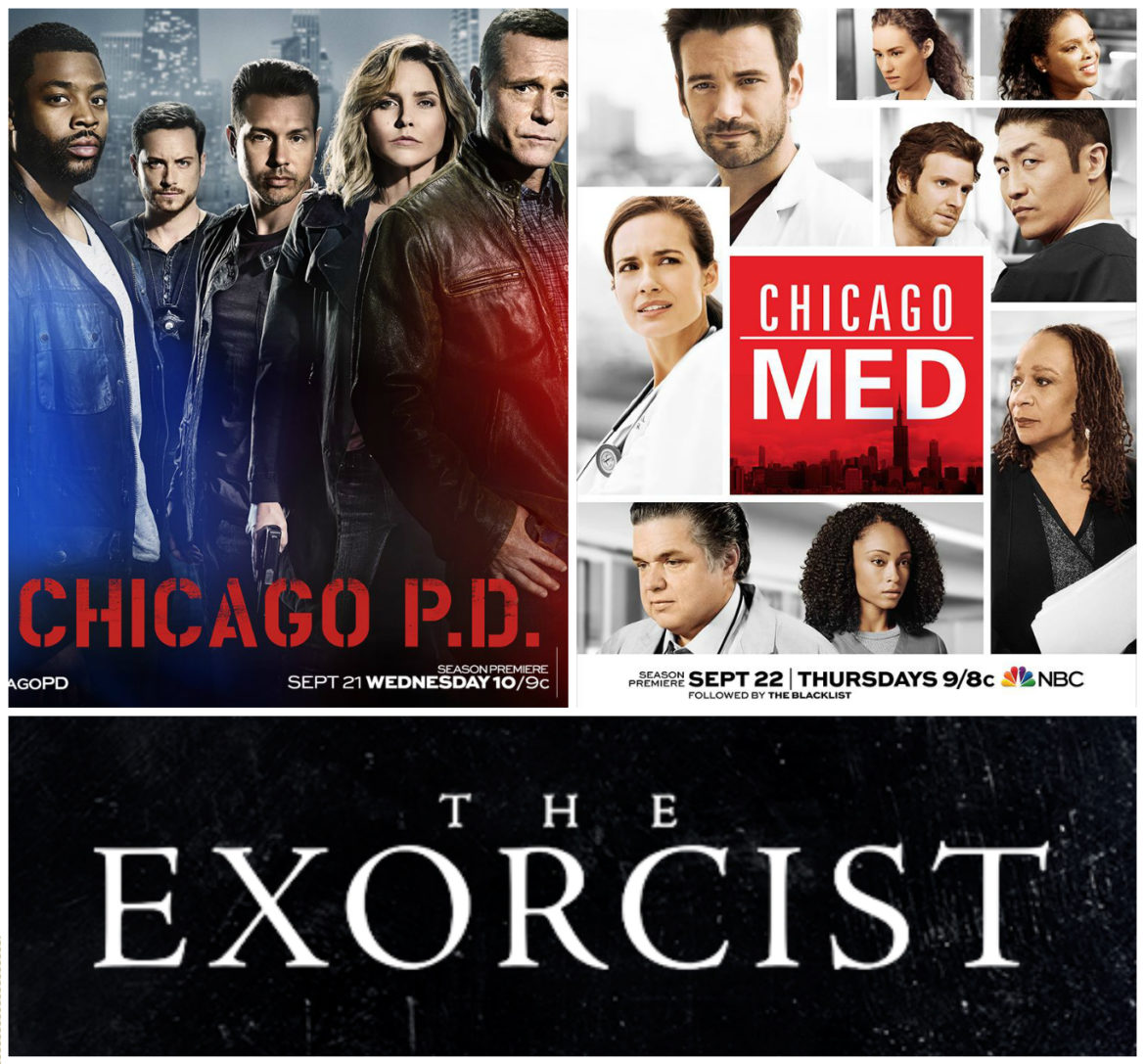 Get ready to make a lot of room in your TV lineup schedule because this week is bursting with premieres that BAM has been a part of!
"Chicago P.D." Airs Wednesday!
NBC's hit cop drama "Chicago P.D." premieres it's fourth season Wednesday September 21st at 10/9c on NBC! Since last season left us with a lot of burning questions like how will Burgess cope now that Roman is gone; will Voight have to face the consequences of his actions; and what's going on with Halstead and Lindsay?
Check out the sneak peak for the exciting first episode!
https://www.youtube.com/watch?v=HJayCWi9h50
"Chicago Med" Airs Thursday!
Next up is another NBC hit and "Chicago" spin-off series "Chicago Med"! The series premieres its second season on Thursday September 22nd at 9/8c on NBC! The entire cast returns for the thrilling medical drama that's upping the ante in its sophomore season.
Check out the fun promo for its season premiere!
https://www.youtube.com/watch?v=PjZqmxWgYcg
"The Exorcist" Airs Friday!
Lastly, FOX's hotly anticipated "The Exorcist" finally premieres this Friday at 9/8c on FOX! The series, an adaptation of the 1973 horror film and novel of the same name, follows Father Tomas Ortega when he is approached by a mother (played by Geena Davis) who believes her daughter is possessed by a demon.
Check out other exciting ADR projects BAM has been a part of here! : http://www.bamstudios.com/clients/#adr