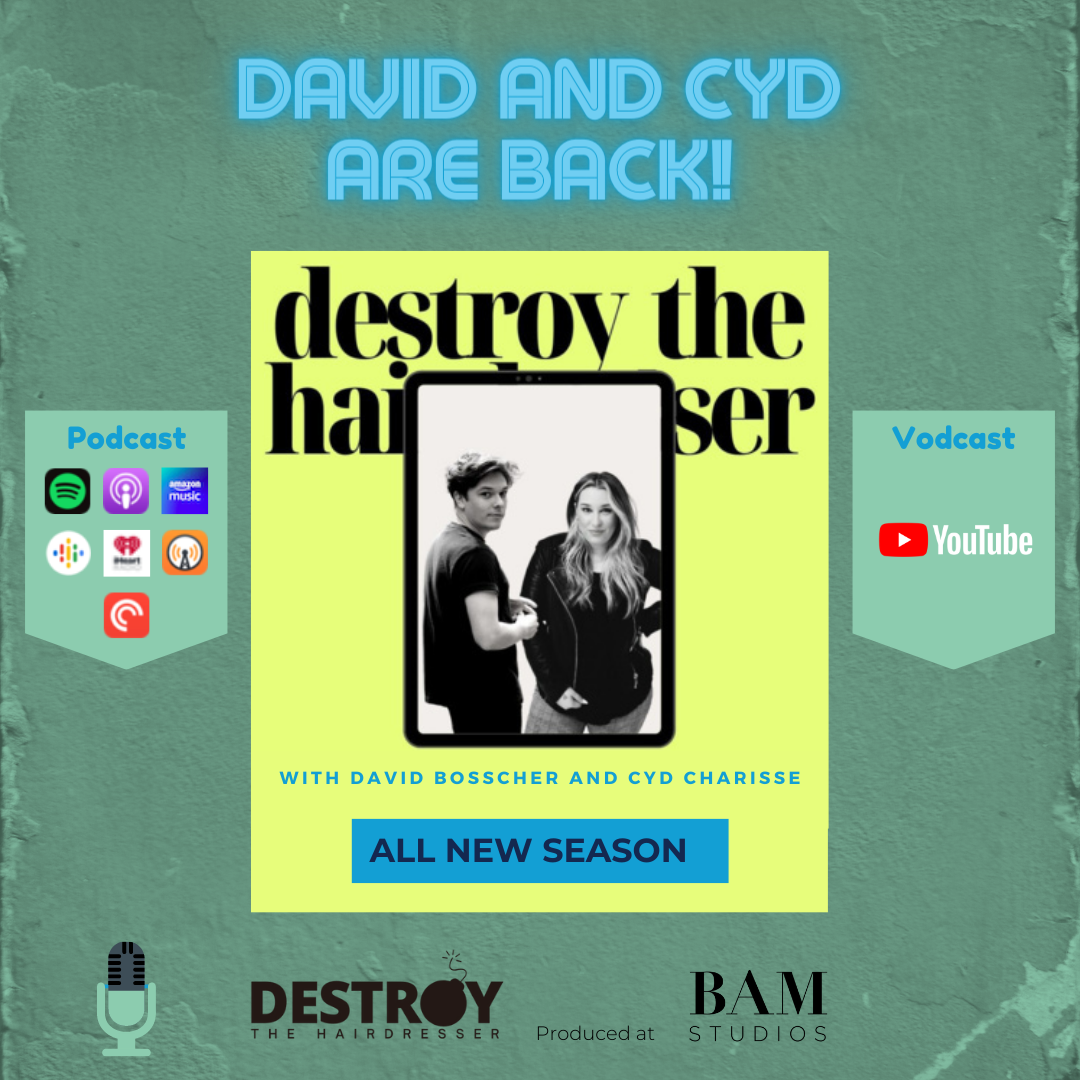 Congratulations on the launch of the new season of the "Destroy The Hairdresser" podcast!
"DTH" hosts Cyd Charisse and David Bosscher's podcast has been an invaluable resource for salon owners and hairdressers looking to think differently and grow their businesses.
The new season was created by BAMpod, a podcasting division of BAM Studios, and will have weekly episodes available in both podcast and vodcast formats.
The "Destroy The Hairdresser" audio podcast is available now on: Apple Podcast, Spotify, Amazon Music, Google Podcasts, iHeart Radio, Overcast, Pocket Casts and the vodcast is available on YouTube.
It has been an absolute pleasure to be able to bring Cyd and David's expertise to life! We look forward to seeing what more we can create together in the seasons to come!
🎤🔊 by Matt Sauro
✂︎🎞️ + 🎥 🎬 by Sawyer Bengtson
For more information visit: destroythehairdresser.com