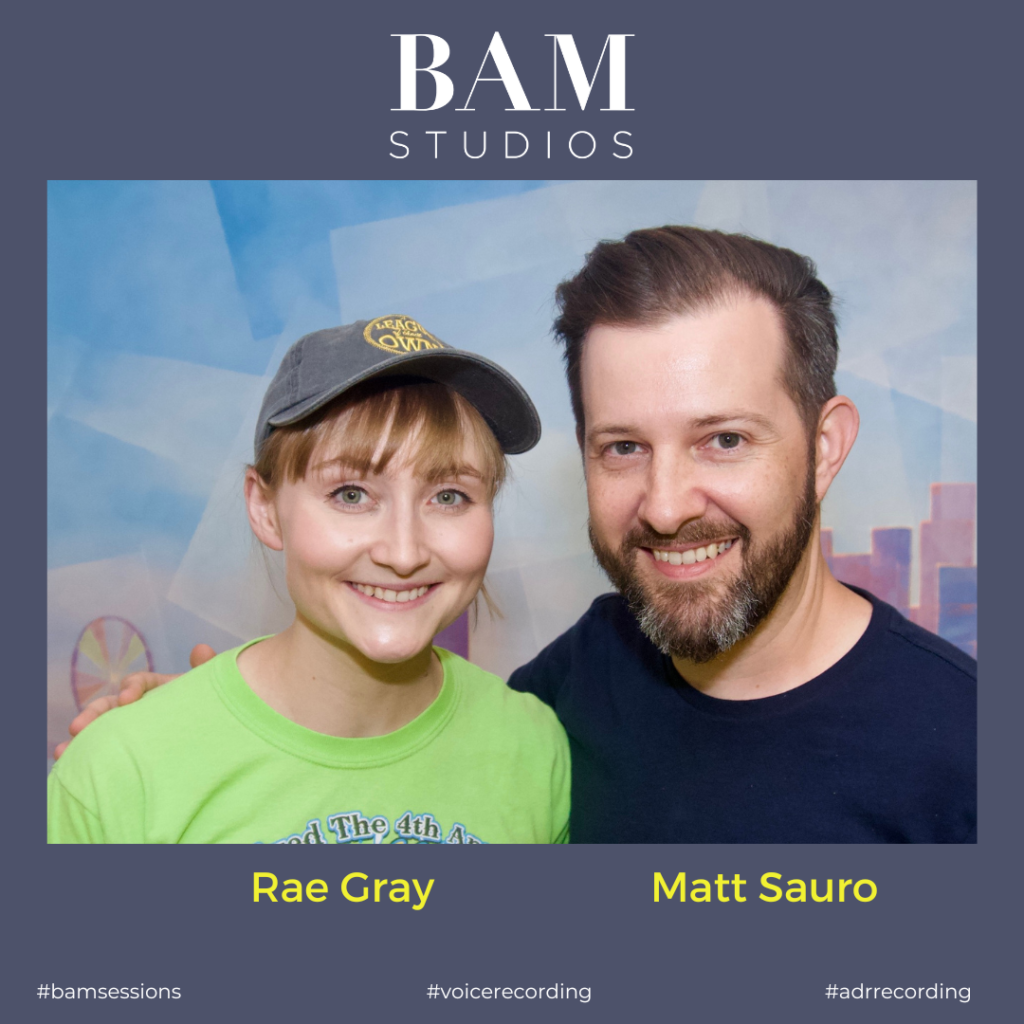 Theater, film, television, and voice actor Rae Gray has been busy at BAM over the last couple months recording both voice and ADR for several different TV series projects.
Rae grew up performing on the stages of Chicago's Steppenwolf and Goodman theaters. She can be seen in Amazon's series "A League of Their Own", "Fear the Walking Dead", Starz's "Power Book IV: Force", and HBO's "Boardwalk Empire" to name a few.
Matt Sauro, shown here, recorded many of her sessions.