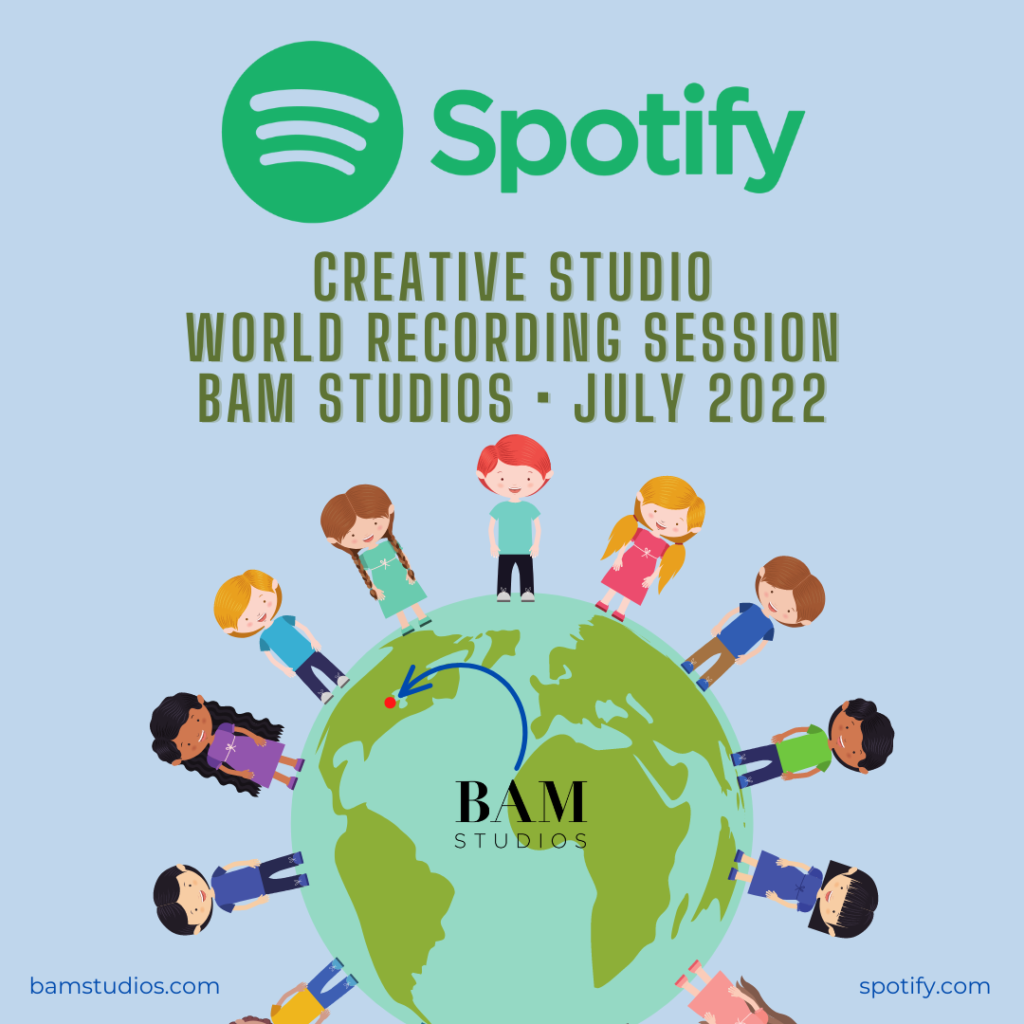 BAM had the pleasure of working with Spotify last week to voice record for an upcoming interactive audio project!
Several dozen Spotify team members traveled from all over the world to join the BAM team in-studio for the recording.
From individuals to group records, everyone had a voice in such a wonderful experience.
Spotify is a digital music, podcast, and video service that gives you access to content from creators all over the world.
We are grateful to all the amazing producers who made this possible!